A trip to the Depot has been an Oneonta tradition since the first trains began rolling through more than a century ago. The Oneonta Depot was the place to assemble for a ride to other destinations. But, in 1972, it became the destination itself!
It was then that The Depot was reinvented as a restaurant and tavern and a new Oneonta tradition began.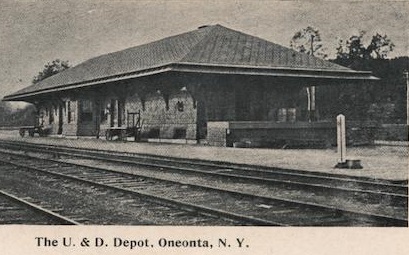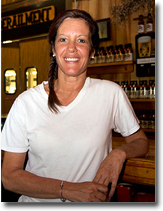 In 2006, Judy Hurlburt became co-owner of the landmark establishment. For six years she listened and took note as happy customers asked – even begged – her to consider bottling the Depot's Garbage Wings® sauce for sale.
When she became full owner in 2012, one of Judy's first decisions was to do exactly that. Teaming with local entrepreneur and owner of the nationally renowned Brook's Barbecue, Ryan Brooks, she began the process of bottling and marketing the Depot's wildly popular wings sauce.
In December 2012, the first bottle was sold. And the next bottle could be yours.
Be sure to check out our recipes and join the growing legion of Garbage Wings® chefs.
And, if you should ever find yourself in Oneonta, make sure to visit The Depot Restaurant and say "Hi" to Judy. She'd love to see you.